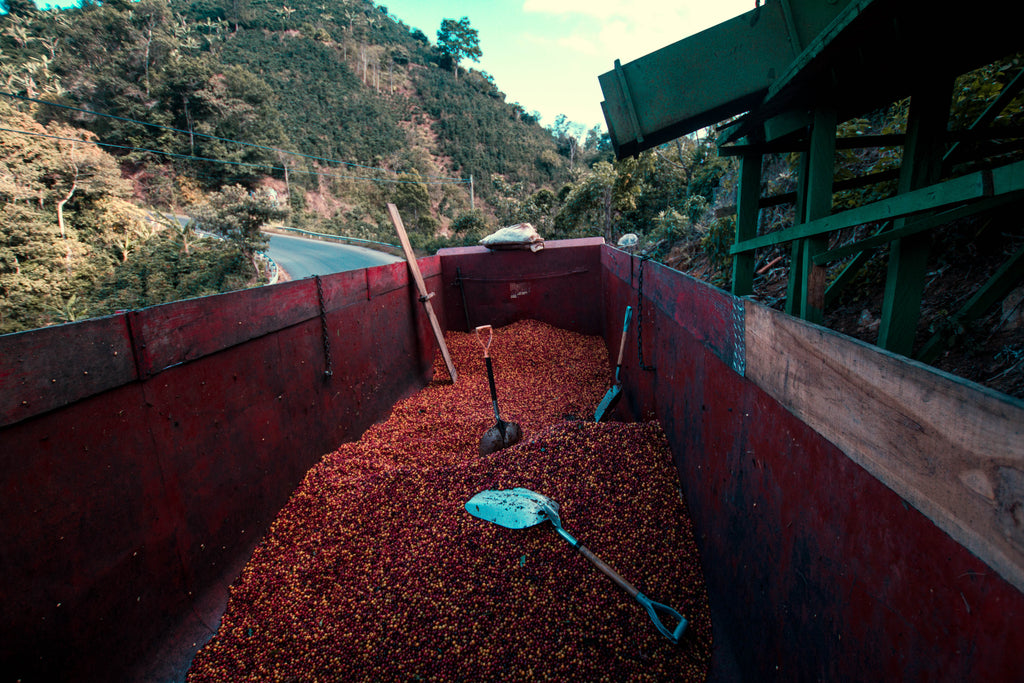 245.00TL
0.00TL
Los Santos Amapola - Costa Rica - Espresso - 2022
On the nose: sweet spices such as star anise, nutmeg, cardamom, and red and white pepper and the scent of cooked milk reminds us of a chai tea latte.

On the palate: fruit flavors such as white grapes, dried figs, raisins, and prunes are quite distinct. It is accompanied by sweet-oily flavors such as walnut and pistachio baklava.

Medium bodied, balanced and sweet, this coffee leaves the palate with its milk chocolate flavor.
This SHB EP Fully washed lot from Tarrazú is named for the amapola, a local name for hibiscus, tropical flower that paints the countryside in vibrant shades of reds and pinks when they bloom in late summer.
Tarrazu is among Costa Rica's most famous growing region for good reason: The nearby Pirris river provides water to the highland region and the high altitudes of the Talamanca Sierra mountain range create the warm days and cool nights that promotes slow maturation and a sweet, dense bean.
The region is fueled by coffee production and export. During harvest season, the Tarrazú region sees its population grow threefold with the influx of seasonal workers. Many people's income largely depends on coffee production.
Strictly Hard Bean (SHB) specifies the altitude at which the coffee was grown. A coffee must be grown at 1,200 meters above sea level or higher to be considered SHB. The higher altitude and lower temperatures mean that the coffee fruit matures more slowly, creating a denser bean.
Coffee Grade: SHB EP FW
Variety: Catuai, Cattura
Processing Technique: Fully Washed
Harvest Year: 2022
Manufacturer: Various
Altitude: 1400 m – 1500 m
Farm/Station: Various
District / Sub-District: San Jose / Tarrazu
Supplier: Sucafina Specialty